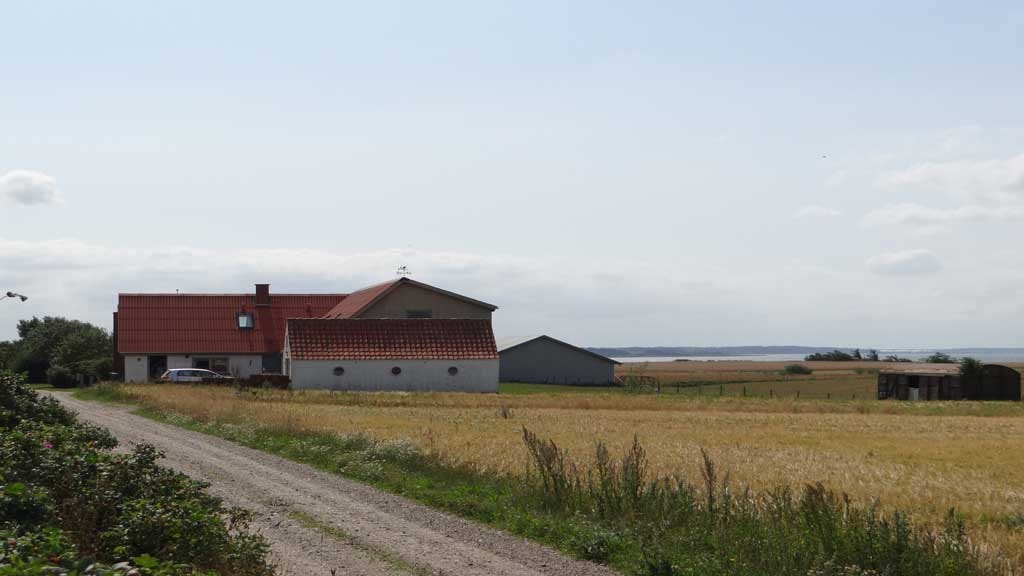 Fuur Farm Vest
If you like nature and overlooking the blue Limfjord, then a stay at West Farm Fuur an obvious possibility. From the six double rooms have a magnificent view over the green pastures where cows graze in the Limfjord water as background.
Fuur Farm West is located on a small dirt road where passing cars belong to a rarity. Here, in other words peace and quiet and the evening is experienced from the passage in front of the rooms the island's beautiful sunsets. Rooms, lounge, kitchen and dining area is located in the building's upper floor. The breakfast is self service. DKK. 50/person.
The two rooms have private bath, while the rest have access to shower and toilet in the corridor. Our family room has space for 5 people and its own bathroom. We also offered horse pension.

Prices:
Single Room: DKK 250
Double Room; DKK 350
Family Room; DKK 550
Are you riding or driving horse and cart, so it is possible to put the horse on the grass in the pasture, where there is access to hay and water. Ask for a quote.

At Fur, we have not a golf course, but instead a really good mini golf course.
Open all year around!