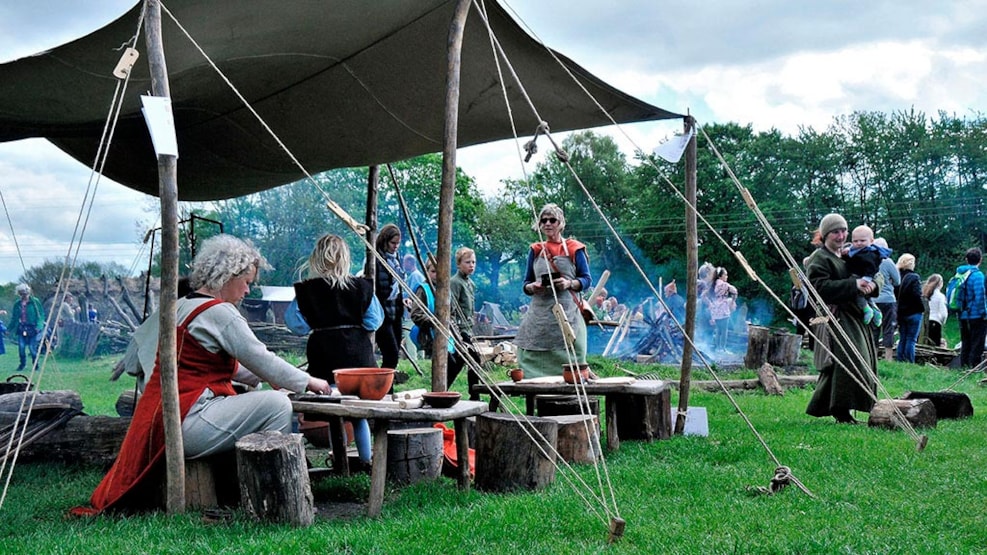 Iron Age Market in Odins Odense
The warriors roar on the field and the swords ring out in battle. The Iron Age's traveling trades men sell their goods around the marketplace and everywhere the smell of food emanates from fires and ovens. Odin's Odense welcomes you to the Iron Age village's traditional iron age market.
Today you have every opportunity to make a good bargain and hear a story or two. On Odins Odense's market there are experiences for all the senses, so pack up the family and get ready to have your historical backpack filled to the brim during a wonderful weekend in May.