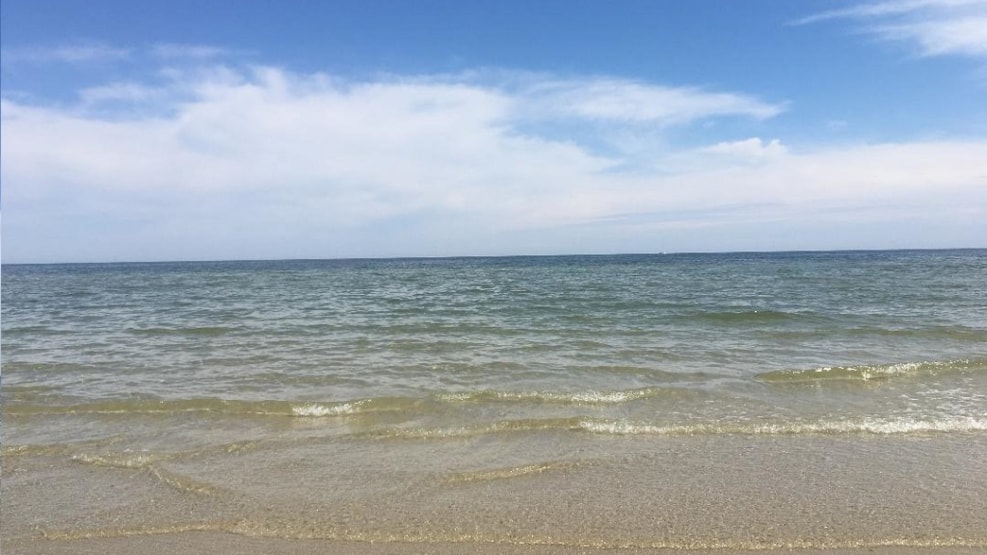 Naturist beach Øster Hurup
The Naturist Beach in Øster Hurup is located a few kilometers north of the city.
At approximately 4,5 km north of the centrum of Øster Hurup you will find a parking lot with a small picnic area on Dokkedalvej. Here you can park your car and walk on the path by the trees to the naturist beach. 
Most people walk about 100-200 meters to the south when arriving on the beach, before settling down. This is where the best beach is and it is a very peaceful and quiet place. 
At the beach there is shallow water and at some days there are some small "islands" out in the water where you can settle down and stay for the day.
The naturist beach is a perfect place for everyone and if you want to be dressed or not, is entirely up to you. 
The parking lot at Dokkedalvej has only room for about 20 cars, so if there is no space for your car, you can park by the parking lot south of Kattegat Strand Camping and walk 1 km north on the beach - the walk takes about 15 minutes.