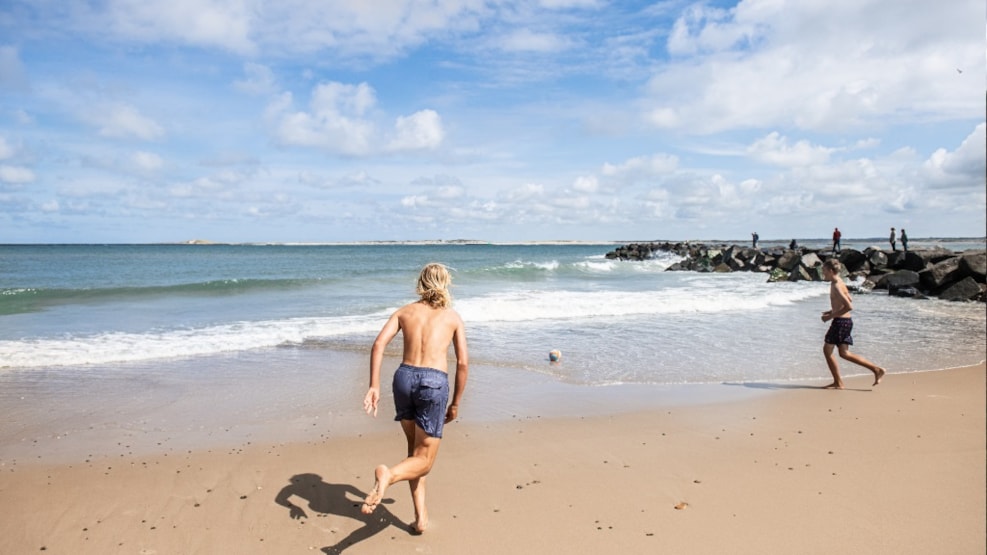 Thyborøn Beach
Thyborøn Beach - with coastal lifeguards in the summer
The lifeguard towers are staffed with specially trained coastal lifeguards and are equipped with, among other things, defibrillators, rescue boards and first aid equipment.
Close to the beach there are kiosks and eateries. In addition, there is access to toilets.
In the nearby JyllandsAkvariet, various activities for children and adults are arranged throughout the year, including seal and dolphin safaris.