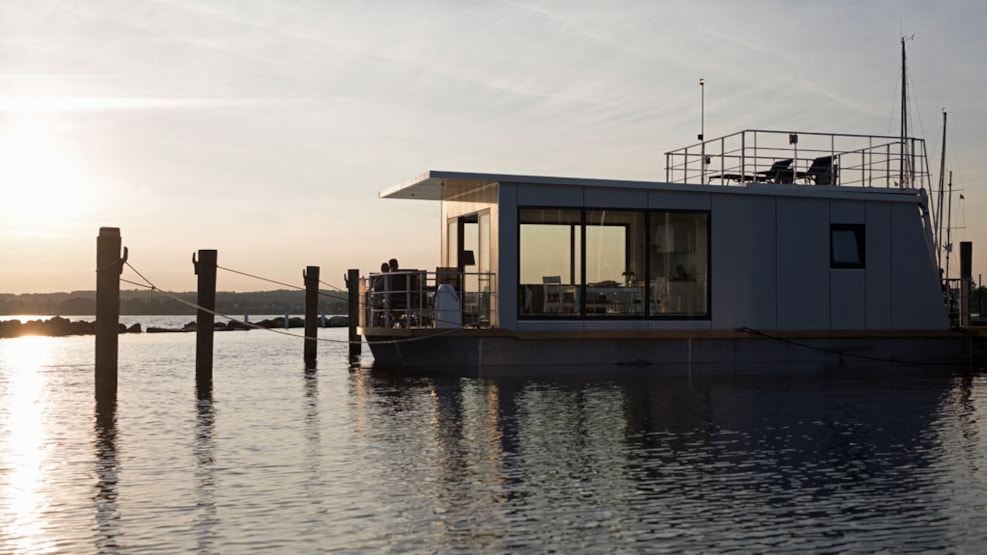 WELL-Houseboat
Ahøj at Well!
If you love the sea and your silence, you are in your element by spending holidays on our houseboat at Marina Minde, Egernsund. Enjoy the elements of nature from a unusual perspective. Here, between gently rolling waves, a completely new form of relaxing vacation awaits you.

HYGGE IN EVERY DETAIL
Our WELL houseboat of the type Floating 30 was launched in the summer 2017. Since then, its mooring has been in the Marina Minde, a cosy little harbour at the inlet Flensborg fjord in southwestern Denmark.
If you go here at anchor, you can enjoy your stay on about 40 m² living space - or enjoy the sun on one of the two terraces. A heater helps you keep your heart warm even on cooler days so that our houseboat can be booked the whole year.
So far the facts, but what else awaits you? Hygge pure! For the equipment, we have put a lot of emphasis in bringing the Scandinavian lifestyle on board. Bright colours, wood and clear shapes invite you to "WELL being".
If you get a visit or arrive with the whole family, a 2-person sofa bed is also available to make you comfortable with more than two people on deck.